Many Joomla! users are traditional consumers of the content management system. They access the Administration area (the back end) of their site to create and edit categories, articles, menus, and modules. Did you know that you can also create a user account login area on the front end of your site for creating and editing articles? This article explains how to edit an article from the front end of your site to increase the site's overall functionality.
To effectively edit an article through the front end of your site, you must first create a login module in the front end. To edit an article, log in to the user account from the front end. As the Super User for the site, you will have the permission to edit the article from the front end. For other users who are not a Super User, you may want to visit the User Manager to assign the "edit" permission to individual user groups.

Once you've logged in, open the article you'd like to edit. Look for the edit icon. All templates are different, and the edit icon looks differently for each template. Click on the edit option.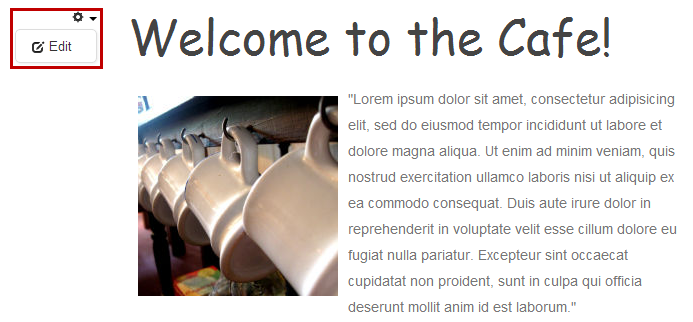 Once you select that icon, you will see an editor open up that looks like the edit article area in the back end of your site. From here you are free to edit the article. Use the different tabs to access publishing, language, and metadata details for the article. Be sure to save your work when you're done.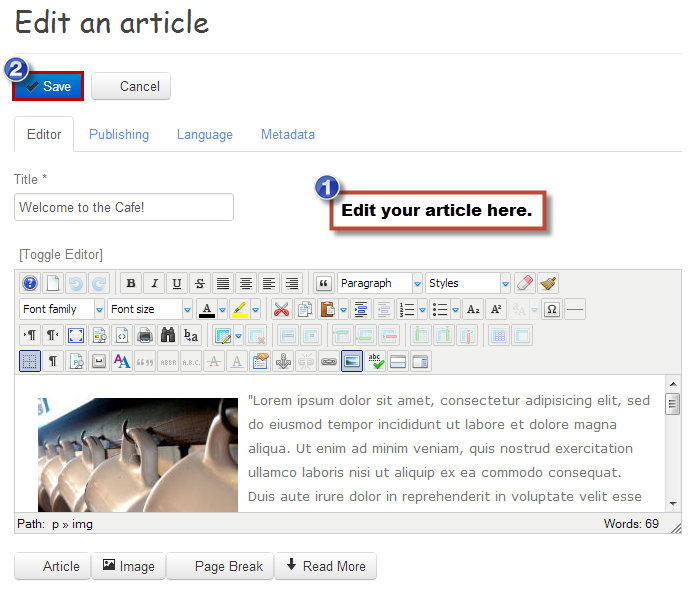 Once you save your work, you will return to the regular view of the front end of the site. You have now successfully edited an article from the front end of your Joomla! site. Congratulations.